What is New Leaf?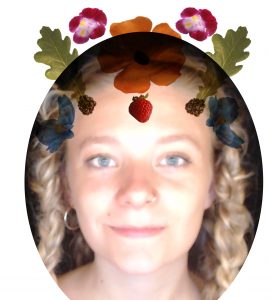 New Leaf is a not-for-profit co-operative & charity working in Herefordshire. We work with businesses, individuals, community groups, housing associations and statutory bodies around the county to help people to access the networks, finances and support they need to generate practical actions towards sustainability.
While the outcome of New Leaf's work was originally measured in the ability of Herefordshire to achieve carbon reduction targets, our focus is increasingly on the development of holistic sustainable solutions that will maximise benefits to the local economy and community.
Tell me more …
Initiated by Herefordshire Environment Partnership back in 2010, New Leaf is an independent Community Benefit Society (BenCom). BenComs are incorporated industrial and provident societies that operate for the benefit of their community (In our case the "community" is the residents of Herefordshire). Any surplus created by BenComs are not distributed among members, or external shareholders, but reinvested to benefit the community
In common with all co-operatives, New Leaf is regulated by and reports to the FCA (Financial Conduct Authority).
To read about some of New Leaf's projects to date, click here.
Who are New Leaf?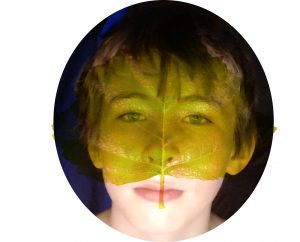 What is New Leaf's relationship with Herefordshire Council?
For  five years (April 2011 – April 2016) we have had a Service Level Agreement (SLA) to deliver a number of activities for Herefordshire Council. Working primarily with the Energy and Environmental Management team (previously called the Waste and Sustainability team), these activities include:
Re-Energise Herefordshire – a Charter and accompanying action plan for the county to reduce its carbon emissions
h.Energy – an annual showcase of sustainable energy saving activity initiated by New Leaf in 2010
Work with local communities including the Herefordshire Green Network (an alliance of more than 40 environmental groups across the county) to raise awareness of energy saving opportunities and sustainable lifestyle choices.
What other income does New Leaf have?
Like most organisations in the voluntary sector we are increasingly dependent of a broad variety of sources for our revenue. We are developing new projects on a continuous basis and seeking funding to carry them out.
Over the past 6 years New Leaf has received project funding from a number of bodies, including the Department of Energy and Climate Change (DECC), Big Lottery, WRAP and CSE (the Centre for Sustainable Energy). All of our accounts are publicly available from the FCA website.
New Leaf Aims
The ambition of New Leaf is to achieve the long-term social, economic and environmental sustainability of Herefordshire.
New Leaf aims to act as a catalyst for change
engage Herefordshire's diverse communities in building and realising a shared and just vision of a sustainable future
establish effective and equitable structures and systems to realise that vision
build on the strengths and achievements of the county and its communities
Three parallel actions or challenges underpin the work of New Leaf:
Influencing public policy in favour of sustainable development Raising public awareness of climate change, peak oil and broader sustainability issues
Encouraging and supporting individuals, organisations and communities in their own endeavours to devise and implement practical changes to make Herefordshire a more sustainable county
Underpinning our work are the three basic Permaculture values: earth care, people care, fair share. New Leaf's approach to process is based in Appreciative Inquiry.
Please contact us if you have any questions, or if you are embarking on an initiative and would like some advice or support. We would also be happy to connect you up with others working in a similar way around the county, for your mutual benefit. Contact: hello@herefordshirenewleaf.org.uk
If you would like to link to our website from yours click here to access the relevant html to provide a small image with a link to our home page.
To read our most recent Newsletter and find out what we are currently up to, and to get an overview of recent activity in the county, please click here.